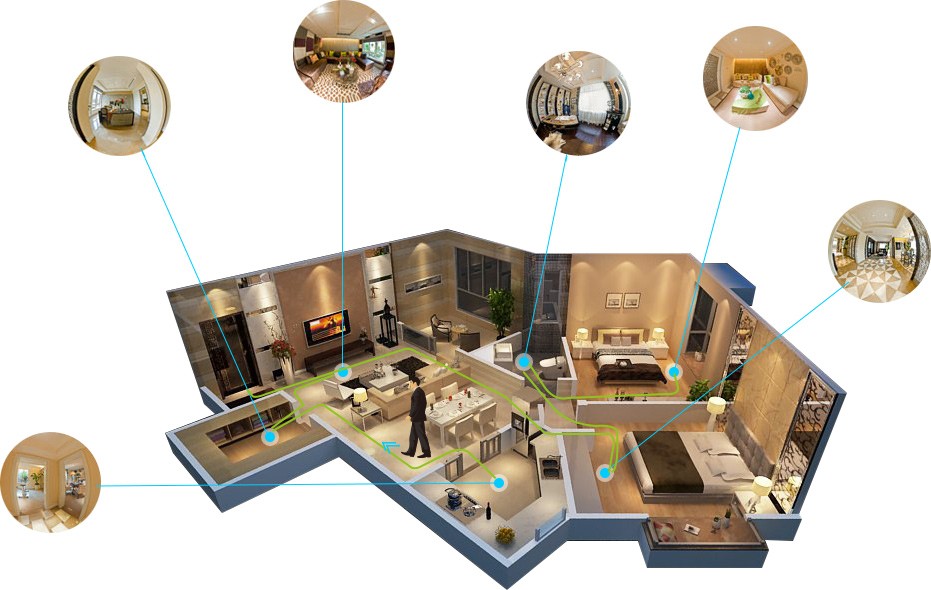 Virtual property walk-throughs are an extremely useful tool for anyone looking for a house, apartment or office. With this solution, we can view virtually and up close every nook and cranny of the property without leaving home. In Poland and around the world, more and more real estate companies are taking advantage of this technology to offer customers better quality and convenience during their searches.
The benefits of virtual tours are invaluable. First and foremost, they save time and money that would have to be spent traveling and viewing properties in person. With this tool, you can view the entire building, even if it is far from your location, which certainly makes the search process easier. Second, virtual walkthroughs offer a more accurate and realistic image than traditional photos or videos. This allows us to see and get to know the property better, and avoid unnecessary visits if it turns out that the place does not meet our requirements.
Virtual tours are now widely used in the real estate industry around the world. In Europe and the U.S., many companies are taking advantage of the technology, offering customers the opportunity to view the property in the form of a virtual walk-through. In Poland, this form of real estate presentation is becoming increasingly popular. Virtual tours are offered by many real estate agencies, as well as developers who want to present their investments in a modern way.
There is an ongoing rivalry in the market between real estate offices and clients who want to sell a property themselves. The commission within 3% for a property listed for 800,000zl is 24,000zl. Here comes an excellent opportunity to hire someone like me and fight for the customer in an innovative way using new technologies. Both a computer and a phone are great for viewing a photographed property. On the phone, in addition, the gyroscope plays an auxiliary role, so when this function is activated, we can rotate with the phone, meanwhile, the image on the screen will rotate for us.

My experience proves that a client who comes to me with an order to prepare photos of a property and, in addition, a virtual walkthrough placed under any domain, has an extra amount in his pocket to furnish his new property.

In summary, virtual property walk-throughs are an extremely useful tool that allows us to get a close look at a property without leaving home. The process of finding the perfect place to live or do business is becoming increasingly efficient and convenient.
SAMPLE APARTMENT FOR SALE – VIRTUAL WALK-THROUGH.
According to a study by Realtor.com, listings that offer virtual tours get 87% more views than properties that don't have them.
Dec 14, 2022

Realtor.com